In this digital transformation era where cloud has become the norm, you need to use highly available, global cloud DNS management services. The right service will provide you control over your DNS, ability to manage domains/subdomains, import/export domains, whenever you want. Before diving into finding the best DNS management service, let's first learn exactly what DNS management is.
What is DNS management?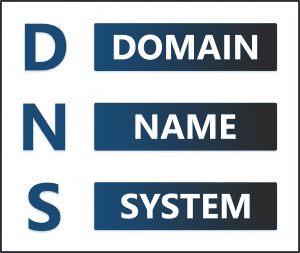 DNS is a key component of all the communications on the internet, that works as the phonebook of domain names and translates these to numeric IP addresses.
The DNS can include numerous record types, a ton of IP addresses, and several other things. The process of managing the DNS is called DNS management.
To manage the DNS properly and make sense of things in an easier manner, the enterprises need DNS management services. In this article, we have mentioned and compared the best DNS management services based on the cloud.
Best cloud DNS management providers: A quick comparison
Here is the detailed comparison of top cloud DNS providers:
1. Alibaba Cloud DNS
Alibaba Cloud offers a stable, secure, and faster cloud-based DNS management solution. It has a network of BGP (Border Gateway Protocol) anycast network with 19 nodes globally.
Whenever some updates are made or new DNS records are added, Alibaba Cloud DNS takes up to 10 seconds to propagate the changes to DNS servers. In terms of security, Alibaba Cloud DNS management service provides several features, including DNS security protection, load balancing, rate control, malicious traffic scrubbing, and auto-failover. These features help in maintaining high availability and stability.
Key features of Alibaba Cloud DNS management service:
Global BGP anycast network
Smart resolution
DNS record propagation
DNS load balancing
DNS Anti-DDoS
Search engine settings
DNS query statistics
2. Amazon Route 53
Amazon Route 53 allows developers and enterprises to route the end-users to applications by converting domain names into IP addresses. Known for reliability, high availability, and scalability, the Amazon Route 53 is completely compliant with IPv6.
It can be used to link the user requests to the infrastructure hosted on AWS services, as well as to the infrastructure not running in AWS. For monitoring the health of applications and their endpoints, the AWS DNS management service can enable DNS health checks.
DNS management in AWS is easier as it comes with a simple visual editor. This allows businesses to manage global traffic for several types of routing, such as Geo DNS, Geoproximity, Latency-Based Routing, and Weighted Round Robin.
Key features of Amazon Route 53 DNS management service:
Resolver: To form conditional forwarding rules and DNS endpoints, and resolve custom names.
Latency-based routing: For routing the users to the region offering the lowest latency.
Traffic flow: For routing users to the best possible endpoint on the basis of latency, health, and geo-proximity.
Private DNS for Amazon VPC: Control the exposure of DNS data, while managing custom domain names for the internal AWS resources.
DNS failover: Keep away website outages by automatically routing end users to an alternate location.
Health checks: Check and monitor the health of the application, web servers, and resources.
Domain name registration: AWS DNS management service allows registration of domain names and transferring of existing ones to Route 53.
Integration with Amazon ELB: Route 53 provides integration with Elastic Load Balancing (ELB).
AWS Management Console: Route 53 is compatible with the AWS Management Console.
3. Azure DNS
Microsoft Azure is one of the best cloud DNS providers that allows the management of DNS records with the same account that you are using for other Azure services. Billing and support contracts also remain the same. You can host the Azure DNS alongside other Azure applications.
Microsoft applies anycast networking to route the DNS queries to nearest name servers for boosted performance. In case any new DNS records are added, it takes only a few seconds for Azure DNS management service to update the name servers.
Furthermore, the Azure DNS management tool resolves the names in a VNet (Virtual Network) with no need for creating and managing customized DNS services.
Azure DNS doesn't allow consumers to purchase domain names. It can be purchased only from third-party domain name registrars which can then be hosted in Azure DNS. DNS management in Azure is based on Azure Resource Manager to facilitate role-based access control, activity logs, and resource locking.
The role-based access control allows the owners to control the individuals in the organizations from performing specific actions. Activity logs are useful for monitoring the activities of users in the organization. Whereas, resource locking enables the locking of resources to prevent users from making changes to confidential resources.
Key features of Azure DNS management service:
Host DNS alongside other apps on Azure
Fast DNS queries
High availability
Quick DNS updates
Azure DNS Private Zones
Scalability
Advanced DNS security
Role-based access control
Activity logs
Resource locking
4. Google Cloud DNS
Google Cloud DNS runs on the same infrastructure as Google. Known for scalability and low latency, Google's DNS management service is an economical way to convert domain names into IP addresses. It allows businesses to create and manage DNS zones with an easy-to-use UI and command-line interface.
Google uses a network of anycast name servers to facilitate low-latency access and high availability. When it comes to scalability, the Cloud DNS scales automatically if there are a high number of zones and records. You can host the DNS servers both on-premises or with third-party DNS services.
You can also create managed zones, which help in adding, modifying and deleting DNS records. The permissions can be handled, and the modifications can be monitored easily.
Key features of Google Cloud DNS management service:
DNS lookup
Private zones
DNS peering
DNS forwarding
Stackdriver Logging
Anycast name servers
Zone and project management
DNS management through API and web UI
5. IBM Cloud DNS
IBM Cloud provides domain name registration and management service with an easy-to-use interface and the ability to track activities. The DNS management in IBM Cloud can be managed easily using the IBM Cloud console. This console allows you to view, edit, or delete the DNS associated to your account.
Using IBM Cloud console, every aspect of the DNS can be managed. IBM Cloud DNS supports cross-platform functionality and allows you to extend DNS zones that are not on the IBM Cloud network. These DNS zones can be added as a single domain or multiple at a time. The supported DNS record types in IBM Cloud DNS include A, AAAA, CNAME, MX, SRV, and TXT.
Key features of IBM Cloud DNS:
Monitoring resources
Domain name registration
Check account activity
Registration renewal reminders
Domain dispute resolution policy