In this era we are in every business both small scale and large scale are going into Digital Marketing but only few really make use of important tools to drive in more sales and profits. And one of such important tools are Social Media Messaging Apps.
If you think social messaging apps are just for sending emojis to your friends, take a look at these numbers and you will have a rethink of what you should actually do with said apps
According to statistic gotten  1.3 billion monthly users are active on Facebook Messenger while whatsapp lead the way with a staggering 1.6 billion users per month: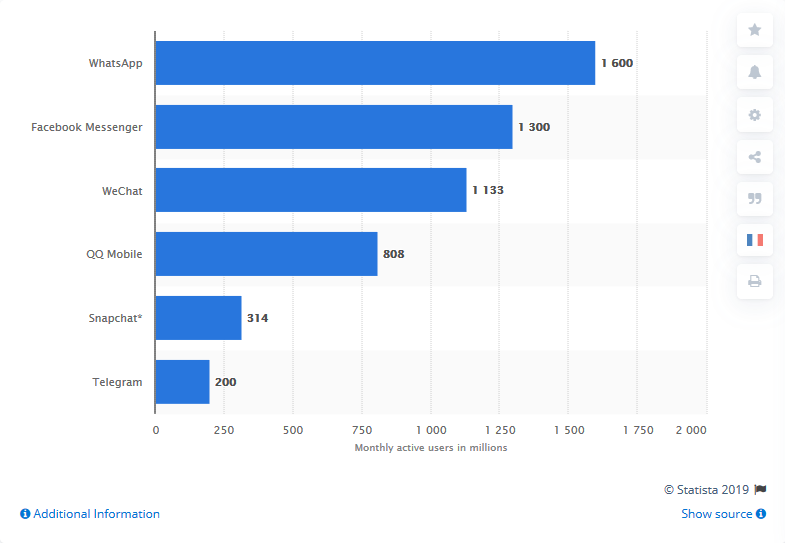 These statistics show the popularity of social messaging apps, and since people are spending more time messaging each other, it makes sense to market your company's products and services where your potential customers are hanging out.
Social messaging apps can be very useful in sending messages to customers directly, as they allow personalization and add value to the user experience. In addition, people expect businesses to have a presence on messaging apps because it's a direct and easy way to interact with them. In fact 63% of customers are more likely to return to a company website that has live chat.
Reasons for your brand to use messaging apps include:
Cultivate contact
Deliver information
Boost sales and profit
Involve people in events
Regain potential customers
Provide support and assistance